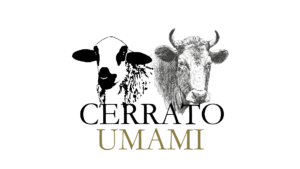 The Cerrato Umami cheese, made by Cerrato Cheeses, has just been awarded the Spanish Food Award for the Best Cheese 2021, in the category of Best Matured Blended Cheese.
Since 1987, the Ministry has been promoting the annual Spanish Food Awards in recognition of the professionals or entities that contribute to boosting this sector, which is extremely important to the Spanish economy. In 2021, these awards celebrated their 34th edition and the winners were chosen by a Jury formed by people of recognised prestige.
Cerrato Umami: Best Matured Blended Cheese 2021
At Cerrato Cheeses we have been making unique and exclusive cheeses with milk supplied by the cooperative's members for more than 50 years. Miguel Ángel Liras, president of Cerrato Cheeses, notes that "with the milk supplied by the cooperative's members we produce sheep cheeses, from both raw and pasteurised milk (Chusco and Prestigio) and blended sheep, goat and cow cheeses, from both raw milk (Cerrato 1968) and pasteurised milk (Cerrato and Portillo), which are sold at different ripening levels (semi-cured, cured, old and aged)".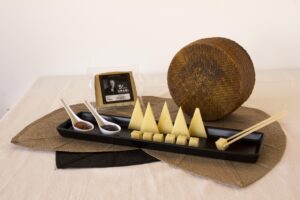 Since 2016, and as a result of our significant investment in R&D&I, the cooperative has been producing a new range of ethnic cheeses aimed at the Latin American population. In 2020, following valuable innovation work, we developed a new range of healthy cheese called Cerrato PROVITA whose main characteristic is that it is a blended cheese with an important probiotic content. "The cooperative's latest development was the Cerrato UMAMI blended cheese, the result of the remarkable innovation work by our master cheesemakers", says Liras.